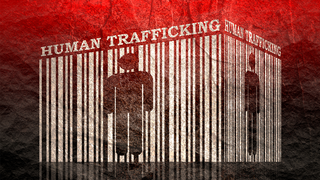 Why (and how) we help banks stop modern slavery: RedFlag Accelerator
9 Feb 2020
Why does a payments, financial crime and data analytics consultancy care so much about human trafficking and modern slavery?
As Tom Hewson, Senior Partner at RedCompass, explains those who work in the financial industry are aware that human beings are traded every day and that the proceedings are flowing in our banks systems. In front of such a dramatic situation, though, we tend feel compassion frustration – rather than compassion fatigue. In other words, what can we do to stop this when even planning to surface that data resulting from these transactions will cost tens of thousand of pounds, euros or dollars?
That's where RedCompass' journey started. The consultancy leveraged their expertise in payments, financial crime and data analytics to create an open source model of consolidated and enriched indicators and scenarios that bank's compliance, financial crime and data teams can implement to accelerate their search for human trafficking traces in their organisations.
To help banks further reduce not only time but also costs, RedCompass is providing free access to the RedFlag Accelerator to all banks that wish to join forces in the fight against modern slavery.
You can read the full story behind RedCompass RedFlag Accelerator here.